Thriller is a state-of-the-art web-based system that allows users to run online draws, contests, raffles or participate in ongoing ones. Evolving its existing identity, Opium Works was appointed to reimagine and redefine Thriller.  A structured and accomplished brand strategy has an effect on all aspects of a business and is directly connected to consumer needs, emotions, and competitive environments.
Our team aimed to create a visual identity that would echo Thriller's traits, positioning the company as the market leader. A suite of printed material including stationary, logo and business cards were recreated with a bold typeface and drenched with calming aqua and gray swathes. The branding evoked a bold, professional and creative tone and was therefore, in line with Thriller's core values. 
Building a brand identity is an essential step in establishing the foundation for your marketing efforts. Having a strong sense of identity can make all the difference between success and failure! We like to help brands define who they are, how they want their clients to see them and envision where they want to be in 5 years.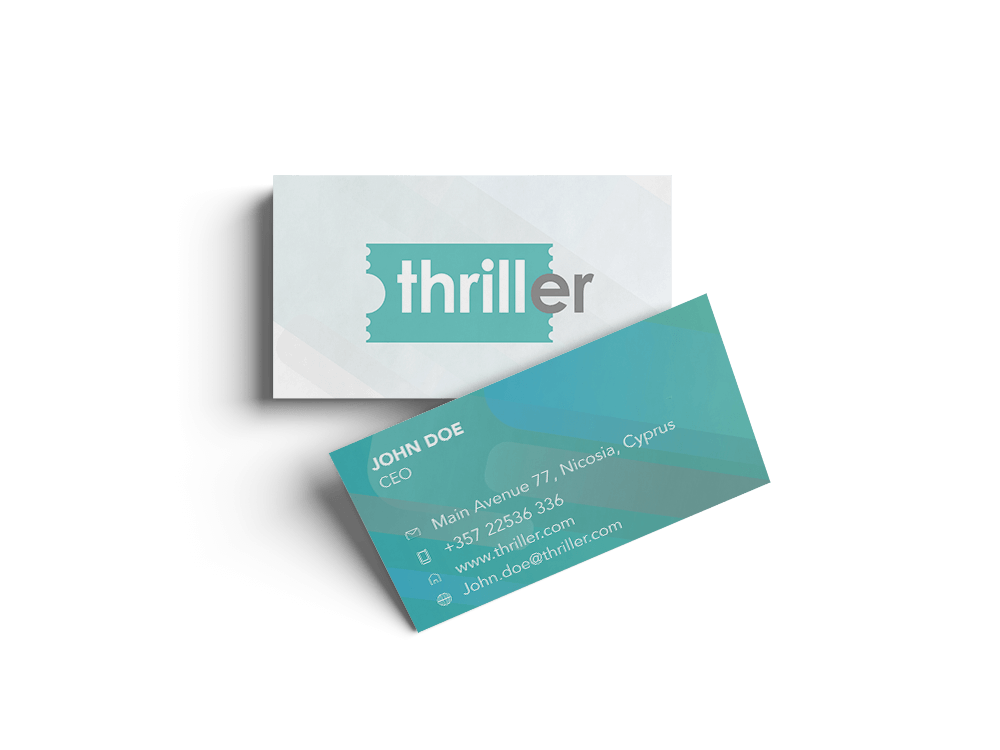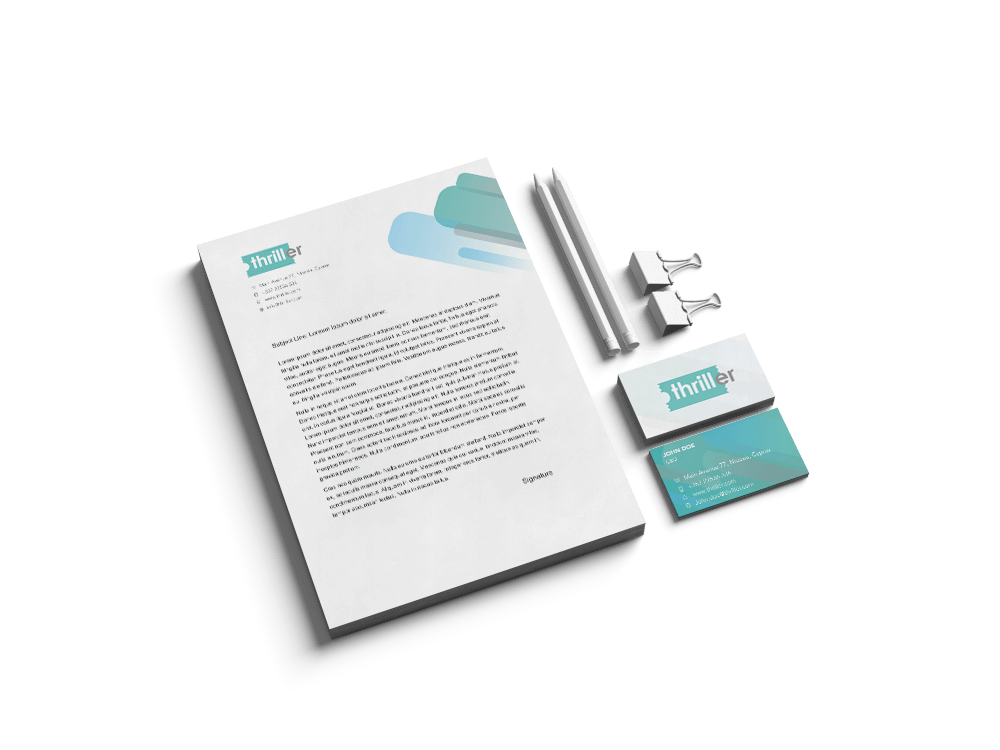 Are you interested in our work and services? All you have to do is send a message!