Leptos Calypso Hotels Social Media Management
the client
Leptos Calypso Hotels is a leading hotel chain currently operating in Cyprus and Greece. From holiday resorts to 3-star and 5-star hotels, the company aims to provide the ultimate experience in hospitality while allowing guests to discover the local architecture and cuisine.
Social Media
We are currently managing the social media accounts of Coral Beach Hotel & Resort, Basilica Holiday Resort, Leptos Panorama Hotel, and Paphos Gardens Holiday Resort with the aim to raise awareness, engagement, and traffic to the websites.
Making our marketing more interactive
To increase engagement with our target audiences we uploaded interactive stories with questions, links, and emojis encouraging the viewers to engage with our content.
Mark Zuckerberg loves reels and so do we! Social media are becoming more and more video-friendly and this is why we also love creating video content for our clients. Within the year we had photoshoots for two of the four hotels from which we have gathered different types of content from details of the furniture, to model shootings and visuals showing the rooms completely. During our photoshoot at Coral Beach Hotel and Resort, we had the opportunity to film some shots around the hotel and create reels which we then posted on social media where we encouraged our audience to book their room online and to increase both engagement and traffic organically.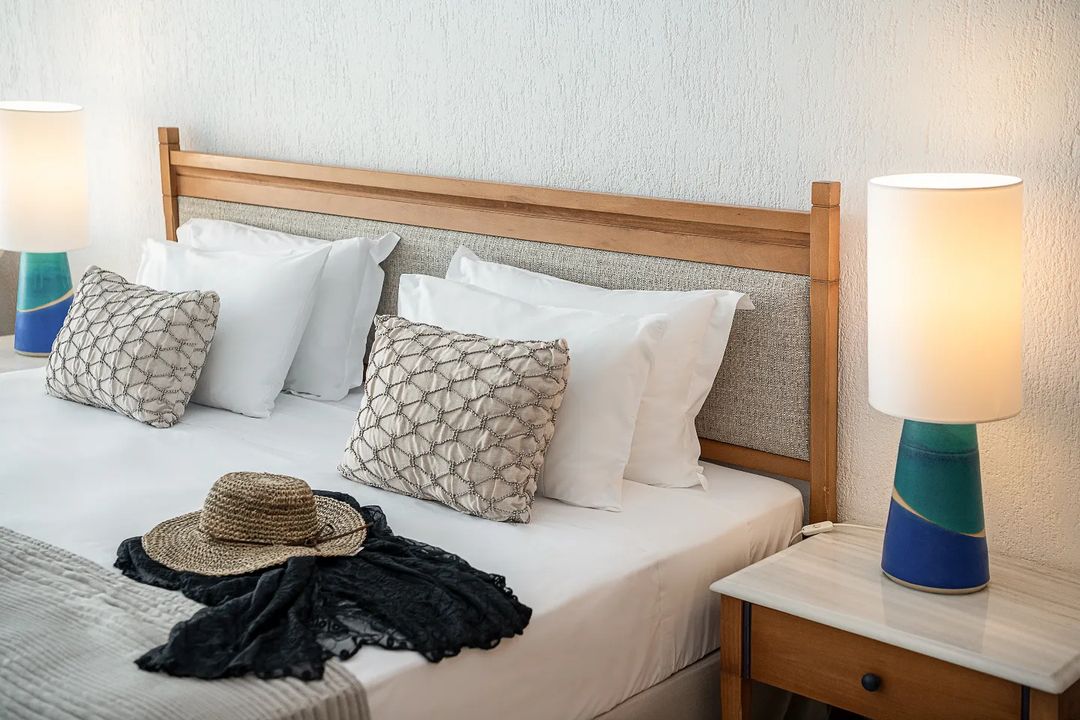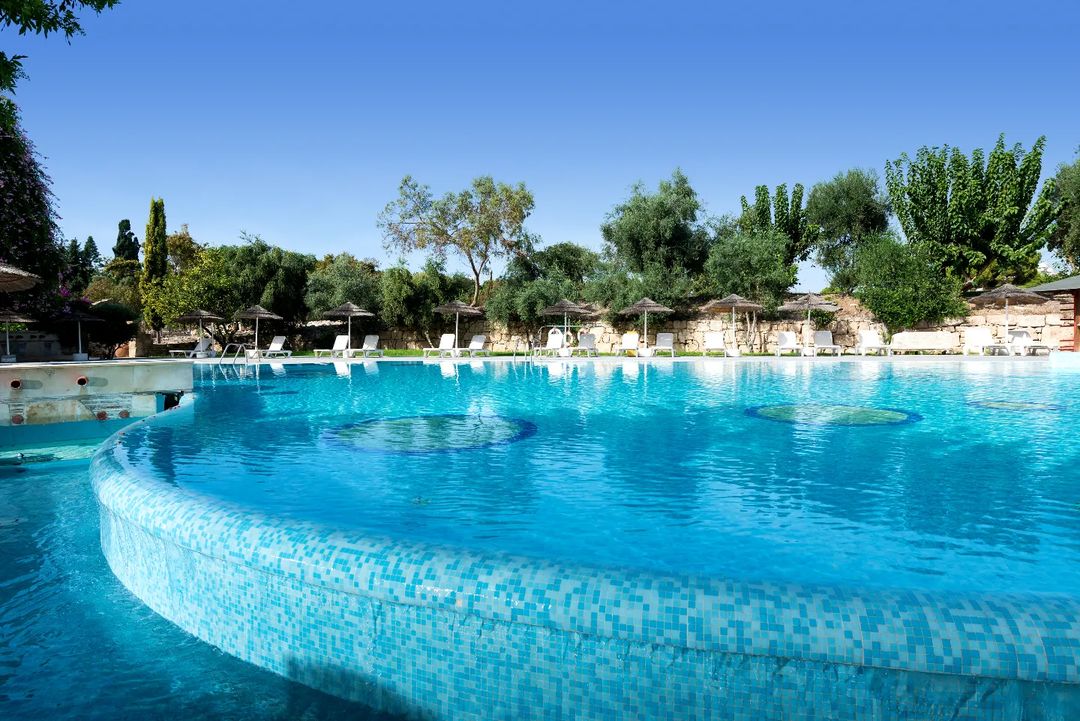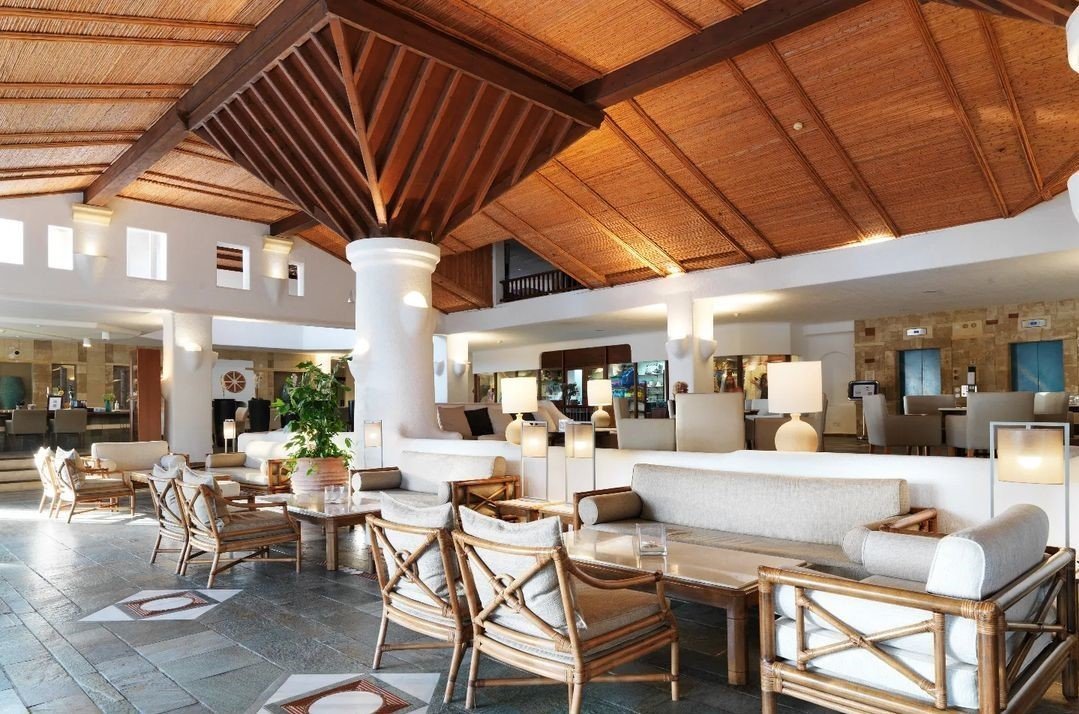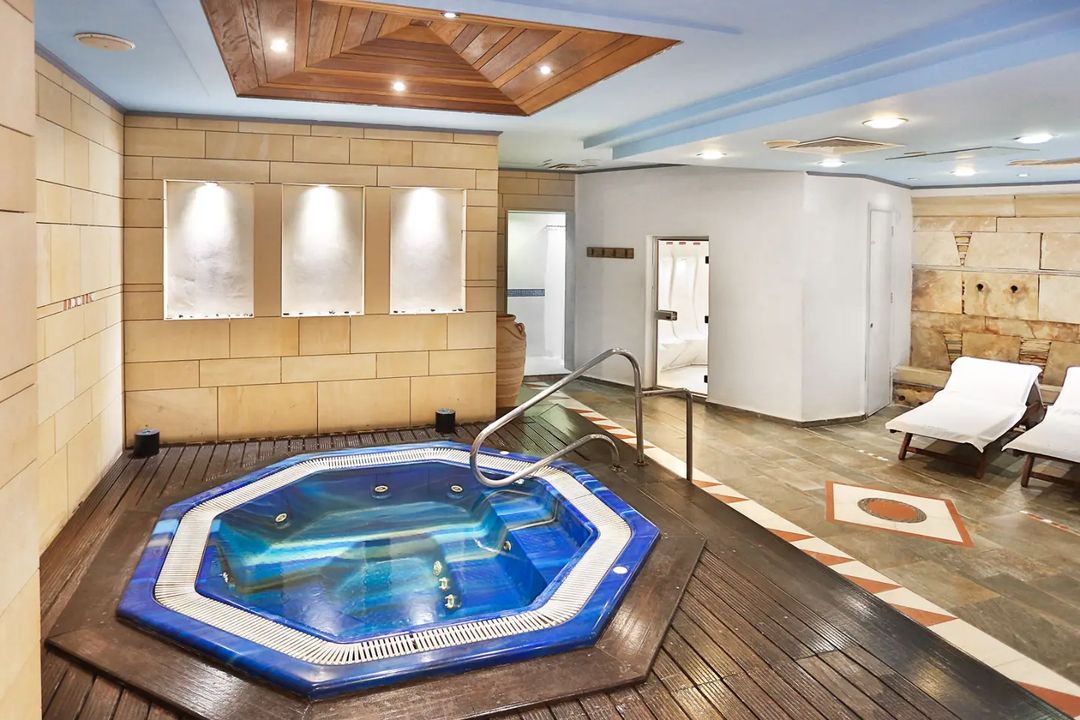 content
By using either pre-existing content or new content from our photoshoots, we aimed to make existing and potential customers get a clear picture of how relaxing their holidays will be in any of the hotels or resorts.  In all of our accounts, we used crossposting between Facebook and Instagram and added the location of the specific hotel/ resort. For the Instagram posts, Leptos Calypso Hotels, which is the main general account of all hotels,  is tagged as a collaborator so that the posts appear on both profiles.
Even if all hotels are under the same company, each one is treated as unique. We have different colour palettes for each one which we used to create Instagram story highlights and any offer ads that we might have during the year. To showcase the total experience for each hotel, we followed the thematic units below in our social media posts:
Look & Feel 
Hotel Facilities 
Restaurants 
Offers 
Our People
Location
Additional Activities
Besides our evergreen content, we also had some additional activities that helped in increasing the exposure of the hotels. For instance, in collaboration with Digital TV, we have filmed the experience of a travel blogger during her stay at Coral Beach Hotel and Resort. Having both the full video which will play on Digital TV and some cut versions that will be uploaded on social media, the goal is to demonstrate all the facilities, restaurants, rooms and architecture of the hotel.
In addition, in collaboration with another client who offers travel insurance, we will run a competition with the aim to increase followers in Paphos Gardens and Leptos Panorama Hotel. Having one winner from Cyprus and one from Greece, we will provide accommodation to the winners along with travel insurance which they can use at any point within the year.
Since our focus at the moment is to increase awareness, engagement and traffic to the websites, we run engagement ads for Paphos Gardens and Basilica Holiday Resort and traffic ads for Leptos Panorama Hotel and Coral Beach Hotel and Resort.
Coral Beach Hotel and Resort
Facebook Engagement: 4,684
Facebook Fans: 22,517
Instagram Engagement: 3,015
Instagram Followers: 12,725
Total Traffic: 172,314
Leptos Panorama Hotel
Facebook Engagement: 2,085
Facebook Fans: 3,479
Instagram Engagement: 501
Instagram Followers: 220
Total Traffic: 47,523
Basilica Holiday Resort
Facebook Engagement: 1,870
Facebook Fans: 1,293
Instagram Engagement: 138
Instagram Followers: 76
Total Traffic: 14,565
Paphos Gardens
Facebook Engagement: 2,838
Facebook Fans: 3,581
Instagram Engagement: 210
Instagram Followers: 185
Total Traffic: 33,374