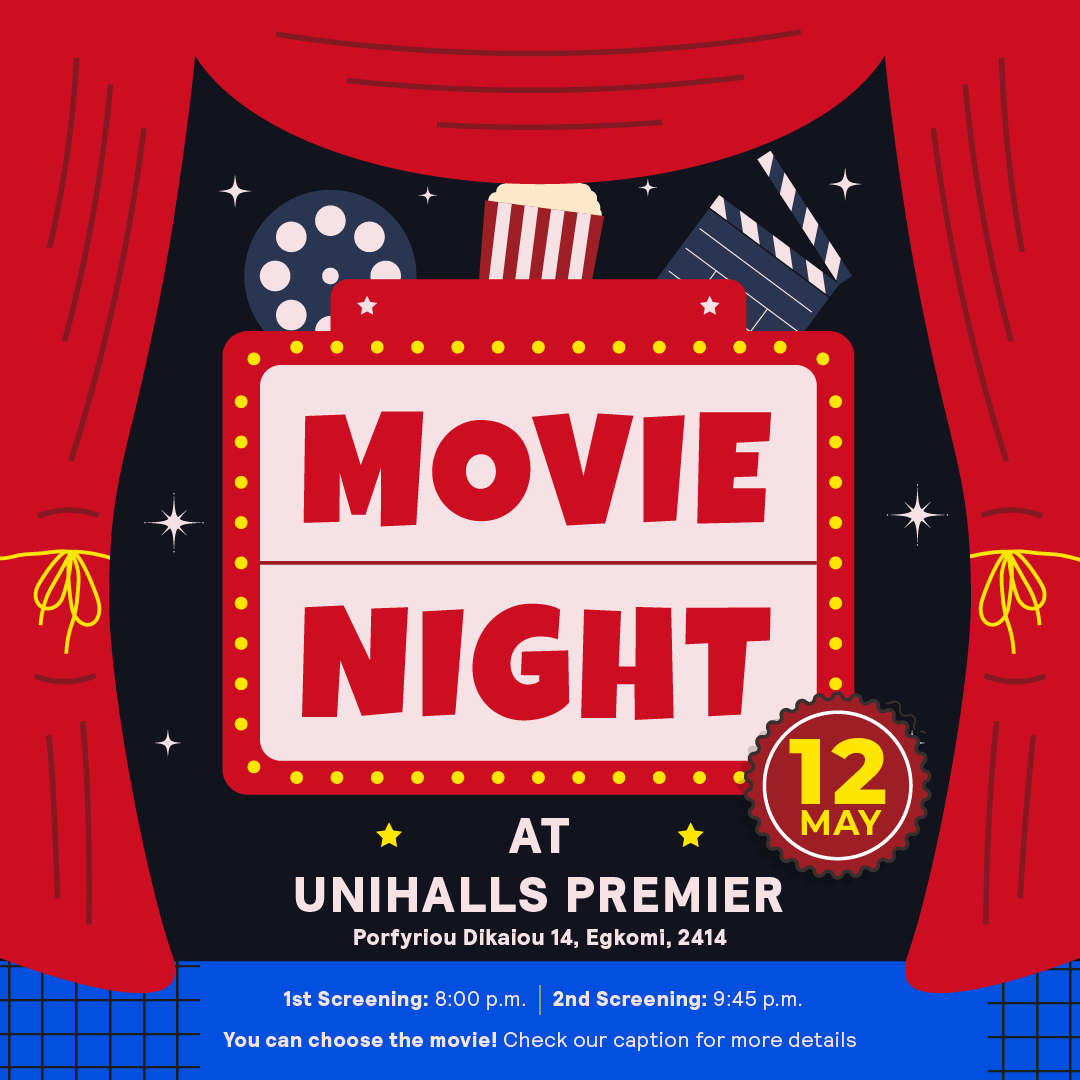 The Purpose
The intention was to present Unihalls as a welcoming, evolved and inclusive entity that would be the side of its students at all walks of life in fun and entertaining ways that would appeal to the young generation. By arranging a movie night at the roof of the premises, exclusively intended for the students of Unihalls, we wanted to create a bonding experience that would alleviate some of the stress during their studying for the exams period and portray a caring and giving role in how the brand approaches their live-in students. It was an over-and-above opportunity to create an emotional and attentive connection between the brand and its residents, and leave them with positive and encouraging memories.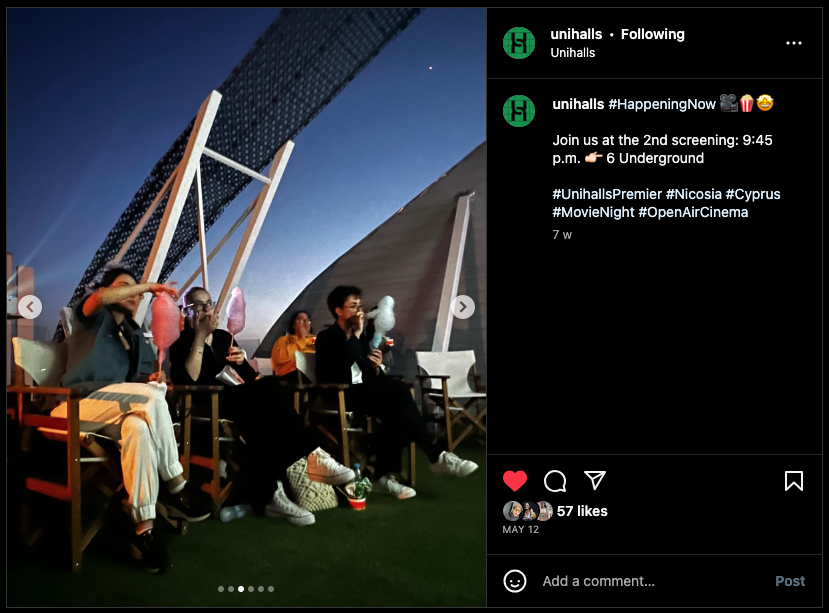 The Execution
We utilised Unihalls' strong social media presence to spread the word about the event, with original posts and graphics that would immediately captivate the students' attention. We came up with playful captions, along with a similarly intriguing and fun email that was sent out to the students, to entice them to participate. The mechanisms were very simple, as all they had to do was fill out a Google form to show their interest. And what's more, we gave them the opportunity to sit in the director's chair by being able to vote on the movie for each of the two screenings. The event proved a great success, as students were able to get together and enjoy a relaxing evening together, with snacks being provided by the accommodation management and we captured all the fun and action that was had with a creative reel and TikTok.
Post Engagement
21,349 
Reach
84,580 
Frequency
2.08 
 
Are you interested in our work and services? All you have to do is send a message!