The Client:
Heraclis Ice Cream has been a staple ice cream store in the Cypriot market for many decades and is a popular brand as a summer destination for families. The appeal of ice cream remains a classic during the warm-weather months and the admiration for the quality of the products would take the brand to the next level. In an ever-changing digital world, the intention was to bring Heraclis back into the social conversation and make it a relatable brand for all generations that would reflect their interests, values and lifestyles. By building a trusted community, a strong social media presence and fostering an enthusiastic fanbase, the brand had the potential to reestablish itself as a serious competitor in the market and inspire a joyful and spirited experience for its consumers.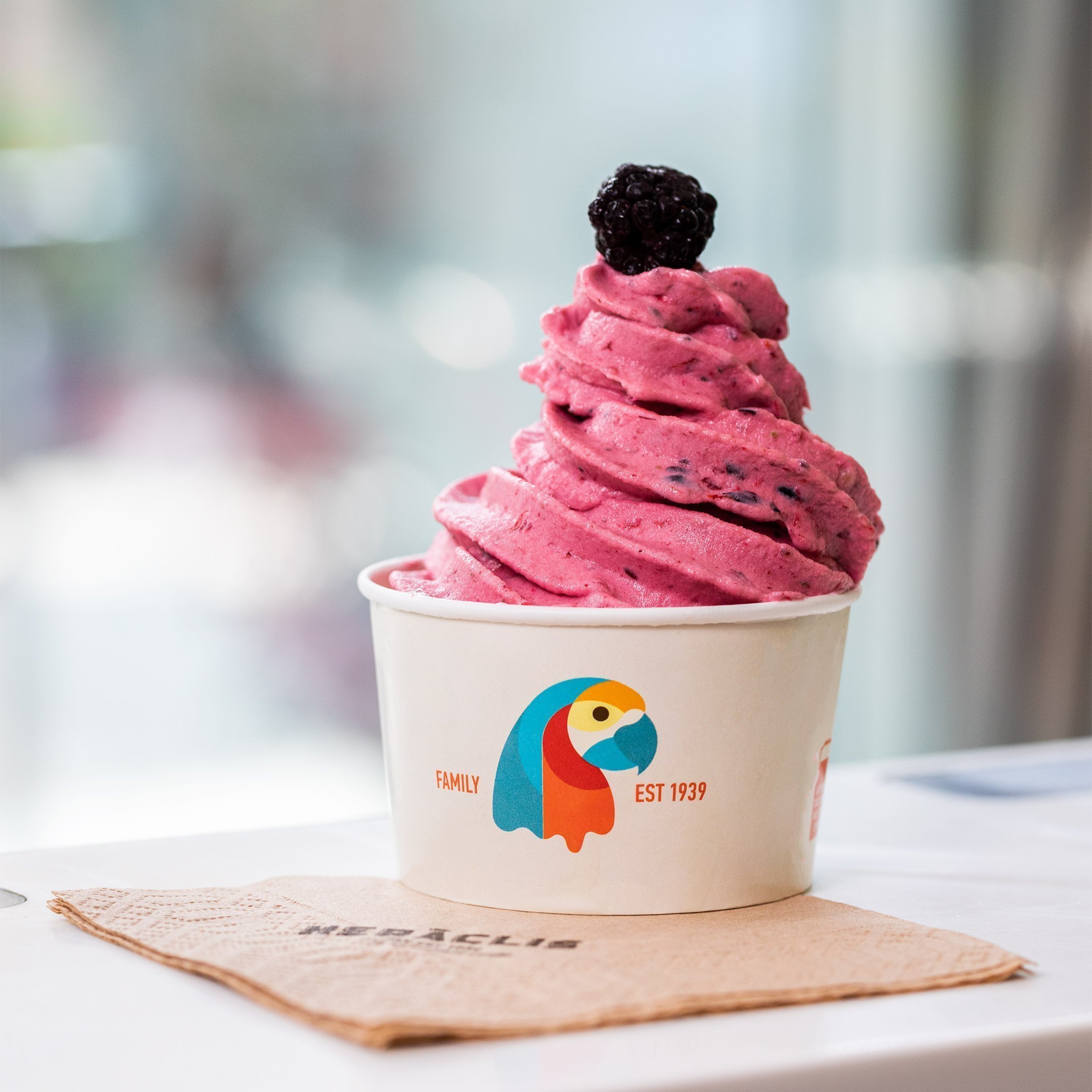 The Plan:
We wanted to reintroduce the renowned brand to the public, but have it be even more approachable and relatable to the younger generation through fun, vibrant and catchy visuals that would inspire a good time. We intended to focus on the long, large history of Heraclis, while also bringing to light the evolution and innovation of the brand in order to entice a much larger audience and create a stronger connection with them. In order to achieve that, the first step was to restore the reputation of the brand on social media by upping their online presence with a new, energetic and active approach. The intention was to infuse the history of Heraclis with a modern touch, by implementing 70s vibe elements with a fresh take. By tapping into the timeless appeal of nostalgia, we wanted to create a sense of familiarity that would resonate with people of all ages, along with a touch of modernity.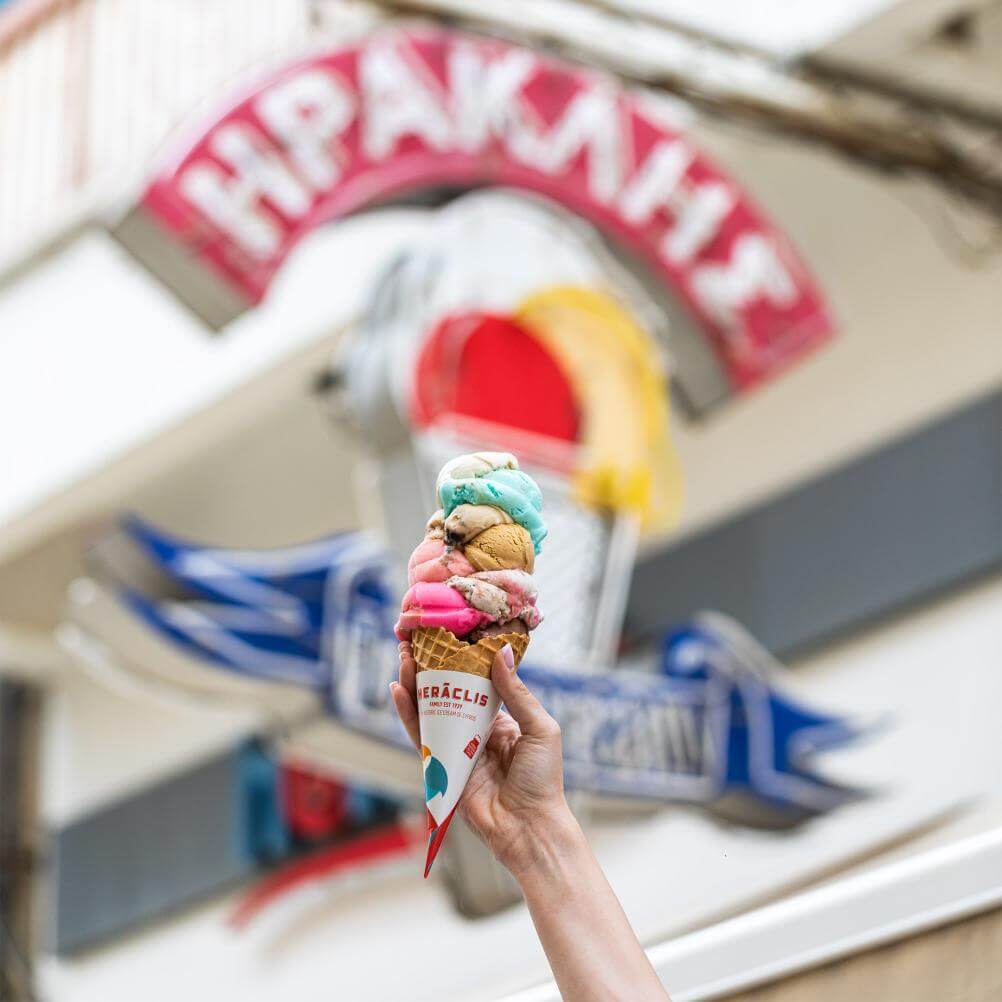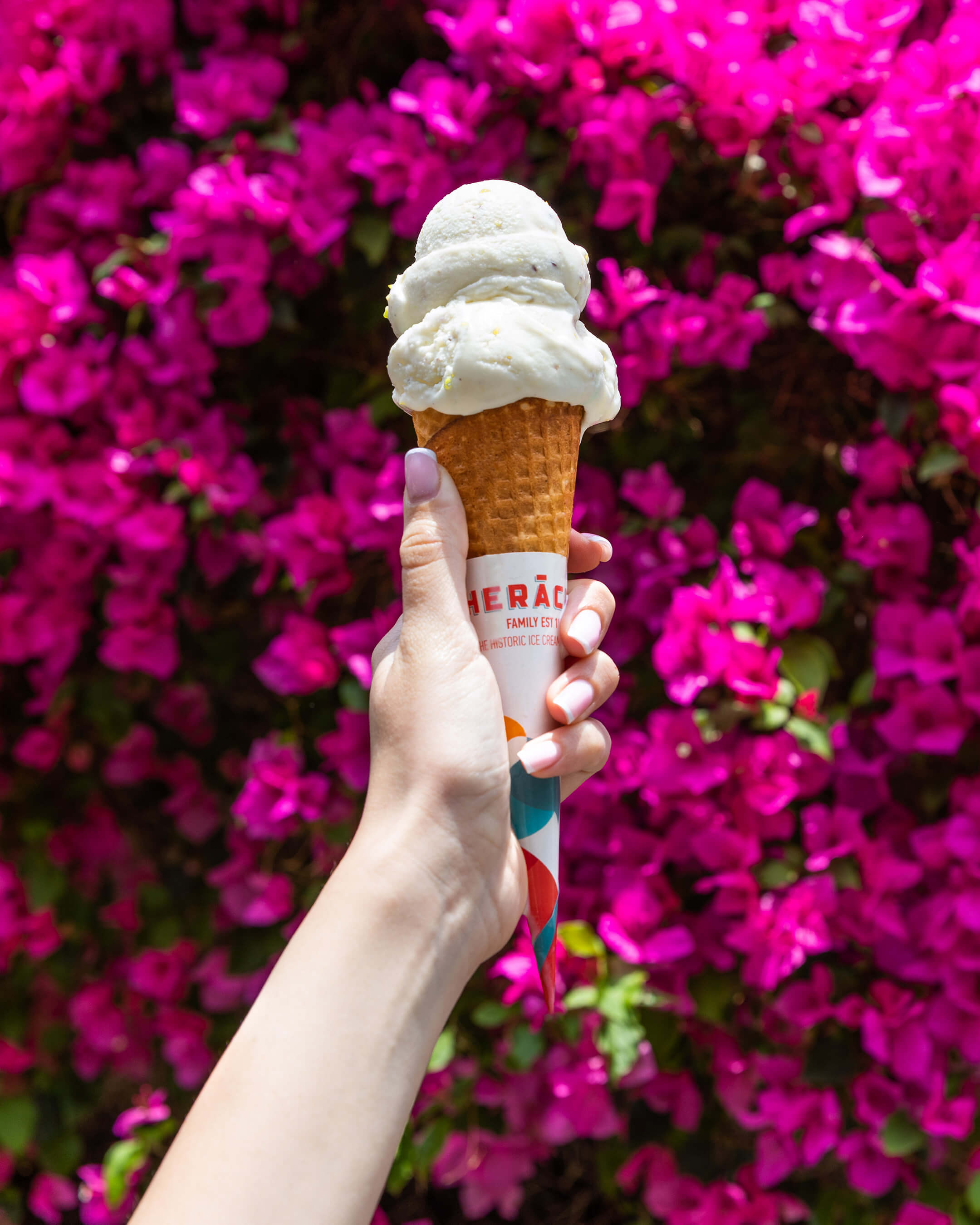 The Production:
The end result was a lifestyle photoshoot where the protagonists were the products themselves. We also wanted to incorporate some traditional and recognisable elements of the brand, such as its staple parrot logo, which would bring in that sentimental and nostalgic factor in capturing the sense of warmth that characterises the brand. The production consisted of static visuals and reel videos that brought out a vintage, yet fully appealing vibe, intending to appear approachable to all consumers and attract the younger generation. With intimate close-ups, lifestyle moments and mid-shot captures, we were able to bring out the variety of life memories that can be created when one has an ice cream in hand. We placed a lot of attention on colour consistency and focus, in letting the ice cream products and flavours shine through and be the hero of the production, as they would be the enticing factor that would create that sense of nostalgia and relevance with our audience. 
Are you interested in our work and services? All you have to do is send a message!