The Client 
Humor is a Cypriot micro brewery in Cyprus, established on 2015. Having brewed hundreds of liters at home, they decided to take things one step further and see if they could produce beer to professional standards. Two years later… their hobby became a full time job after their little project started requiring so much attention!
The rest is history…Humor Beers are available on tap on tens of Cyprus bars/pubs/restaurants! HUMOR Beer is basically a few crazy friends that liked to experiment with home brewery and after seeing the love of people for their beer they moved to bigger facilities and endless creativity! 
HUMOR has different types of  beers, such as IPA, Weiss, Pilsner, Pale Ale, Oat Meal and Stout. Each type of beer has a crazy character! We exploited these crazy characters and created a fun social media project.

The Project
In order to promote Humor Beers in a creative way used the five characters created for the packages and created short stories about them. As the name of the brand (Humor) indicates fun and playfulness, we aimed for playful and humorous captions that will capture the attention of users. After all, it's social media. Users navigate social media in their free time, to have fun and relax. What better way than with a "Humor" element?!
We posted 3 posts for every character that can be divided into these categories:
Character Teaser
Character Introduction
Product Introduction
The promotion took place on both Facebook and Instagram platforms, with Reach & Engagement objectives. 
The Execution 
The teaser phase included videos for each character without revealing anything to the users. The character of each brand was shortly showcased in the video accompanied by Humor's logo.   
The captions were mysterious, making users wonder what these characters were, what they have to do with HUMOR beers and what is coming up next.
The character introduction phase included videos for each character accompanied by the name of the beer they represent.
The Perky Mon is a brave pig ready to fight that is representing IPA. 
The Flamingo is a vegan animal representing the Ale Pale beer.
Sir O is a fearless knight that is representing the Pilsner beer.
The polar bear is a happy animal and the face of Weiss.
The Unicorn is there for the Strout.
In every video, we included a humorous caption with a made-up story about how each character is associated with its type of beer. 
The final phase of this product was the brand introduction. This phase included posting photos of each character accompanied by the actual product they represent. These posts were more successful than the posts of the other phases, as they had higher engagement.    
Finally, users were able to find out more about HUMOR's products!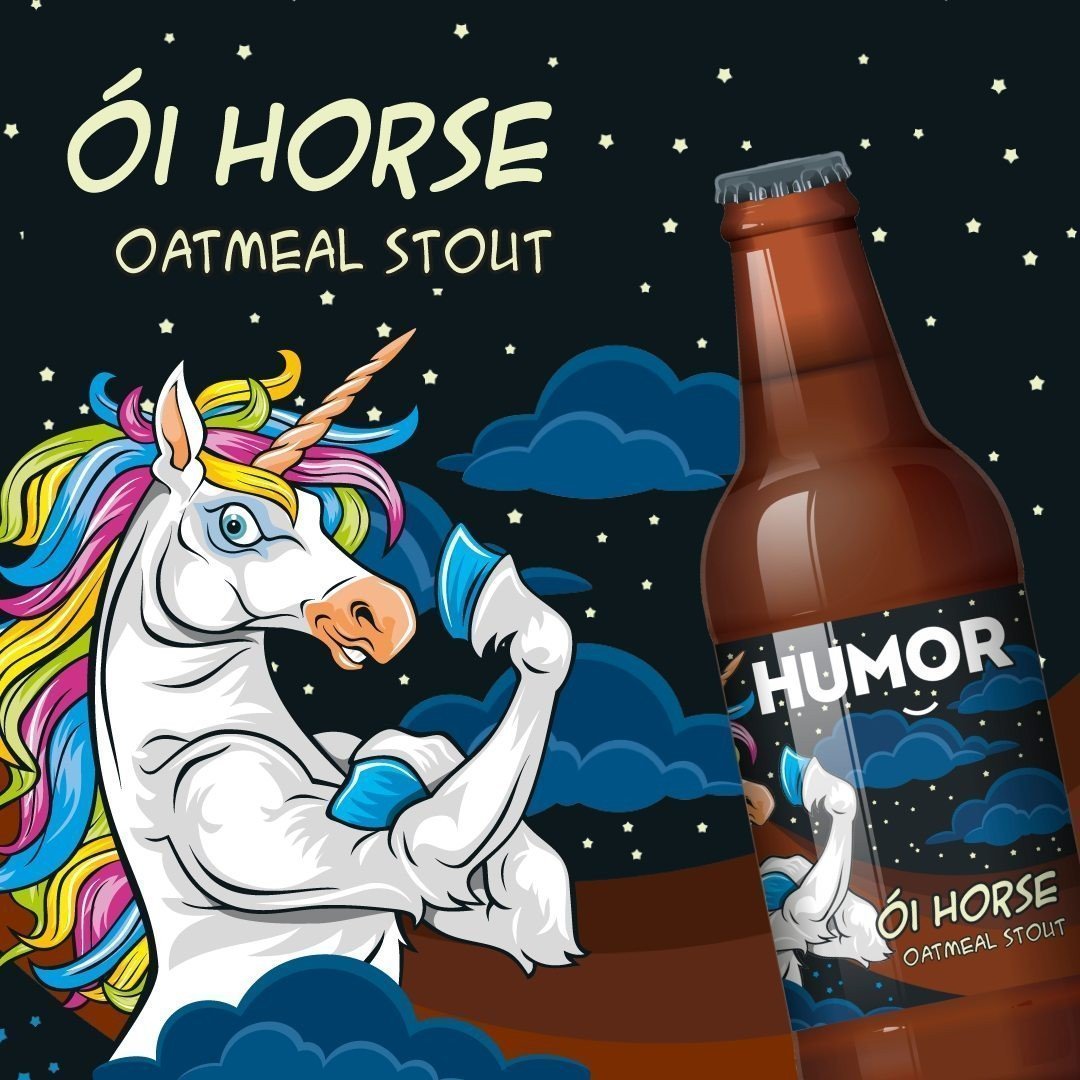 Reach
302,776
Impressions
445,319
Are you interested in our work and services? All you have to do is send a message!