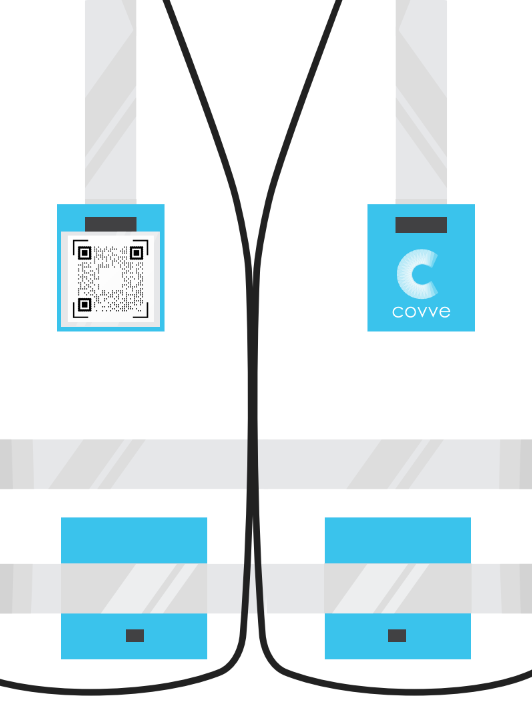 The Objective
Covve, an innovative networking app that relies on the concept of building meaningful connections and nurturing relationships, was to attend the Reflect Festival 2023, the largest tech and entrepreneurship event in Cyprus. It was a great opportunity for the brand to promote and showcase its services in a more interactive and engaging manner, which is where we needed to develop a concept that would bring together the elevated user experience and benefits of networking that Covve represents.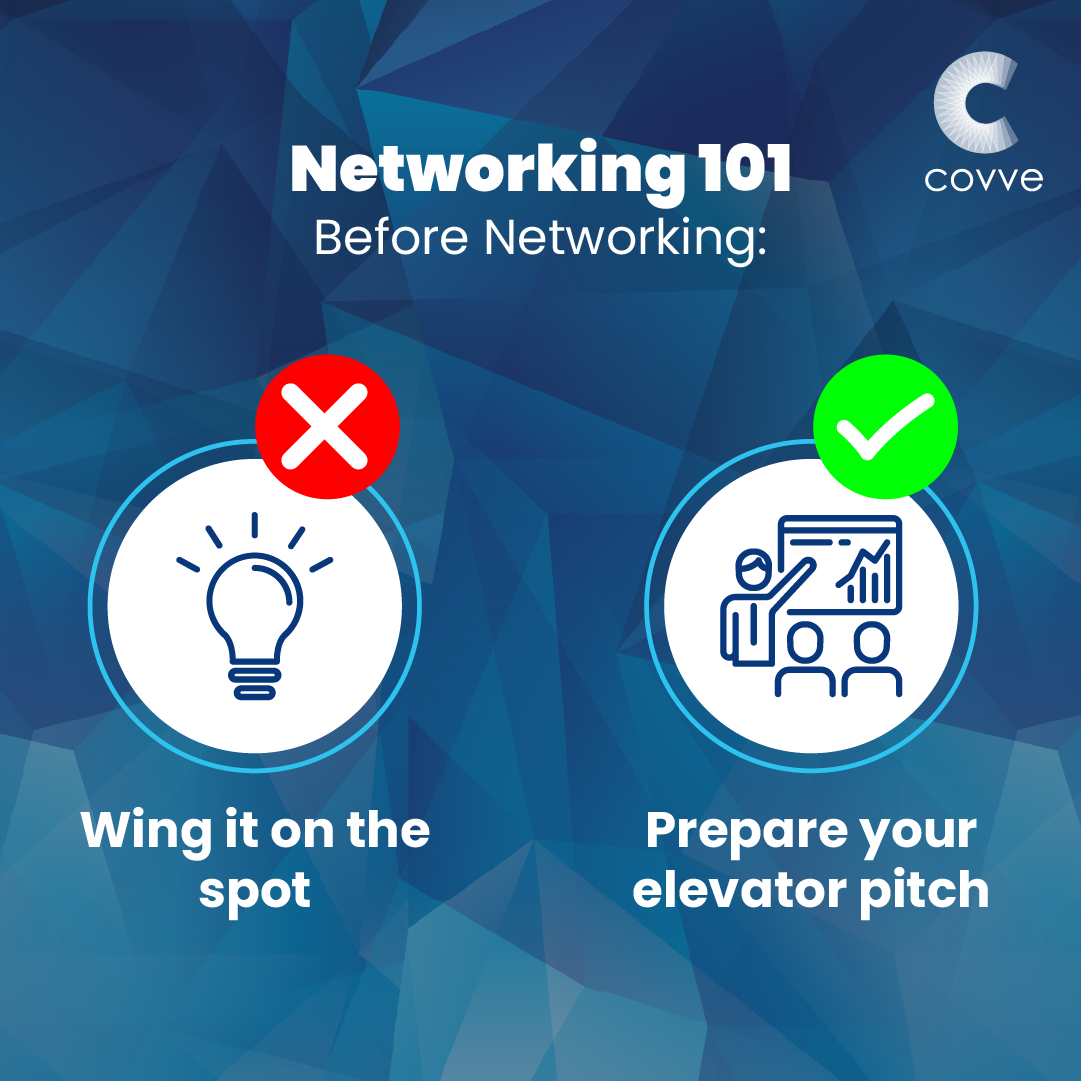 The concept was inspired by the NFC technology, powered by Covve, which was on the badges of attendees, in assisting them to a seamless, cardless networking experience. As Covve would be a co-pilot to everyone's networking at the festival, we landed on the concept of Transportation Security Administration (TSA) and the airport journey for travellers. Through the concept, we were able to fully encapsulate the aspects of Covve that make it a powerful networking tool, while using familiar visual and copy representation to showcase its benefits, expertise, as well as attract new customers and professionals, who were seeking to optimise their networking endeavours.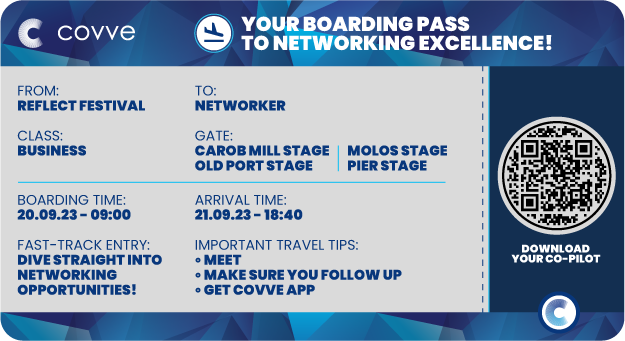 The Execution
The implementation of TSA and the airport experience was achieved from the visual direction to the copywriting initiatives and activations of the project. The wording of all digital visuals was fully customised to include phrases, keywords and metaphors related to TSA language, which seamlessly blended with Covve being a networking co-pilot through a unique and identifiable tone of voice that would easily grab users' attention. We created numerous tips to be displayed on digital screens around the event, in the form of dos and don'ts, just like at an airport security line, as well as a flyer in the visual presentation of a boarding pass with added tips and a QR code for downloading the personal CRM, or 'co-pilot' to networking. In order to create a fully authentic atmosphere that remained fully aligned with the brand's expectations and the visual direction, our team wore T-shirt designs that resembled the uniforms of security personnel.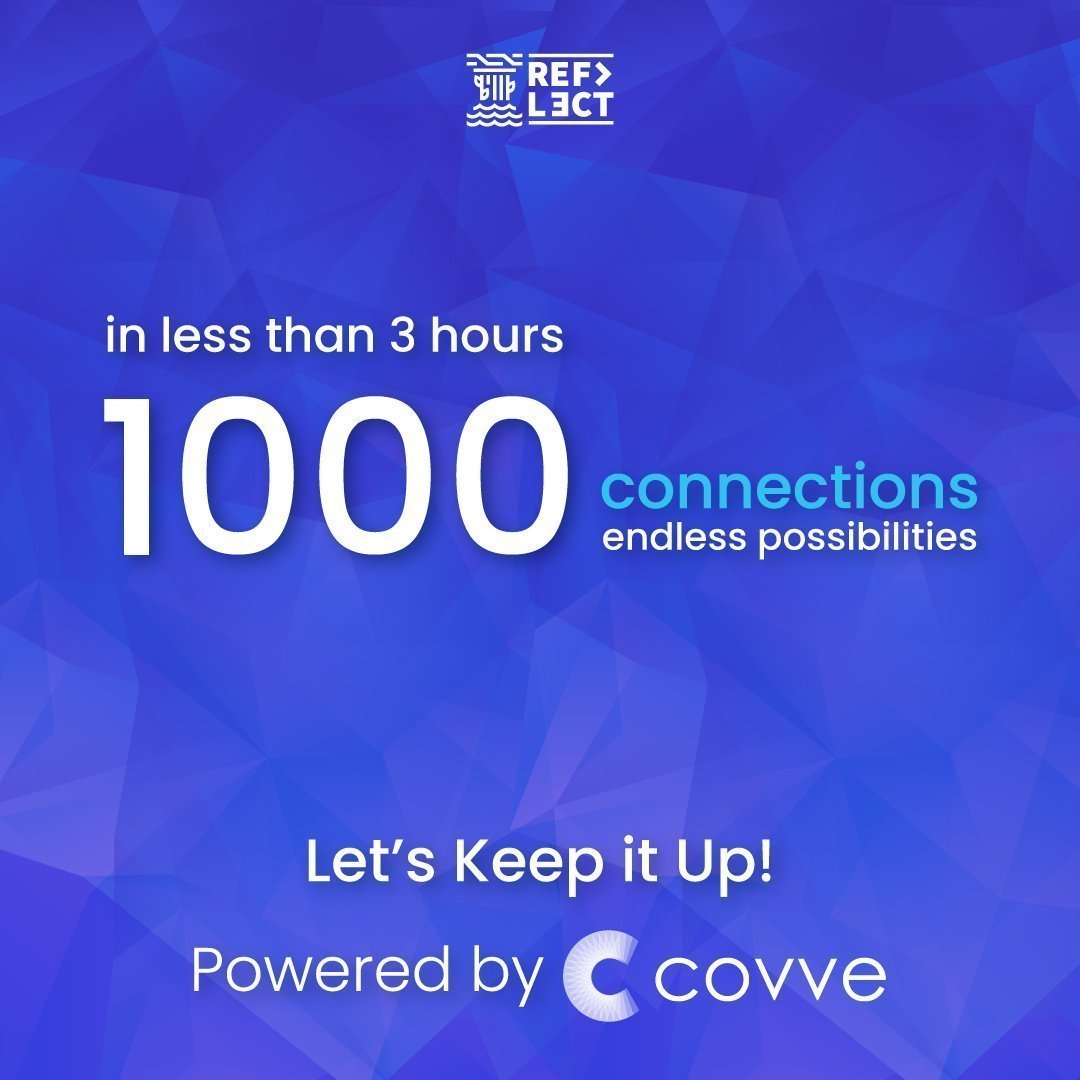 Covve's booth for the event was also designed to appear like a check-in counter, fully inviting existing and new consumers of the networking app to learn more and connect, by calling it a 'check-in area' with information on the gate, which was the location of the booth, and the tagline 'Check-In Here for Reflect's Journey'. Lastly, to fully embrace the concept, an activation was launched that would identify the person that would make the most connections using Covve during the event. The progress of the activation was showcased on digital screens in the form of a flight boarding screen that displayed live data throughout the festival.   
 
Are you interested in our work and services? All you have to do is send a message!