Worked On
Content Creation
Influencer Marketing
Social Media Management
Back to Our Work
The Campaign

The goal of the Easter campaign for Mitsides was to raise awareness about the company's heartwarming initiative to support the 'Miracle Babies' organisation for the 7th consecutive year. We utilised all social media platforms to spread the word about the campaign, along with a giveaway competition that would help further promote the brand and increase their Instagram following. We wanted to place Mitsides at the heart of the Easter celebrations and have consumers embrace their renowned products as part of their family gatherings. As an established brand, Mitsides' products have been in Cypriot households for 9 decades now and their culinary offering is very much a tradition in helping create quality recipes and bringing families together. Bringing forward the warm and caring spirit of the company was at the core of the campaign, while also giving back to the trusted community they've built through the years.
The Execution

The deliverables for the campaign revolved around a touching visual of a heart-shaped dough, help my a child and a mother's hand, along with the tagline 'Ζυμώνουμε με αγάπη για τα θαύματα της ζωής', which would tag on the heartstrings as we showcased the brand's charity involvement throughout the years. Our social media activations were extensive in executing as much awareness and engagement as possible, not only to highlight Mitsides' kind spirit, but also to entice users to take part in our gift box giveaway.  Through numerous posts and reels on Instagram, we were able to emphasise the brand's charity intentions as well as show the content creation creativity that represents the brand with stop-motion, informative and inspired videos. Additionally, influencer activations helped us further promote the brand's act and products through a Tsoureki challenge that gave the campaign a more interactive and relatable character, along with in-store deliverables that assisted in garnering the support of a wider audience.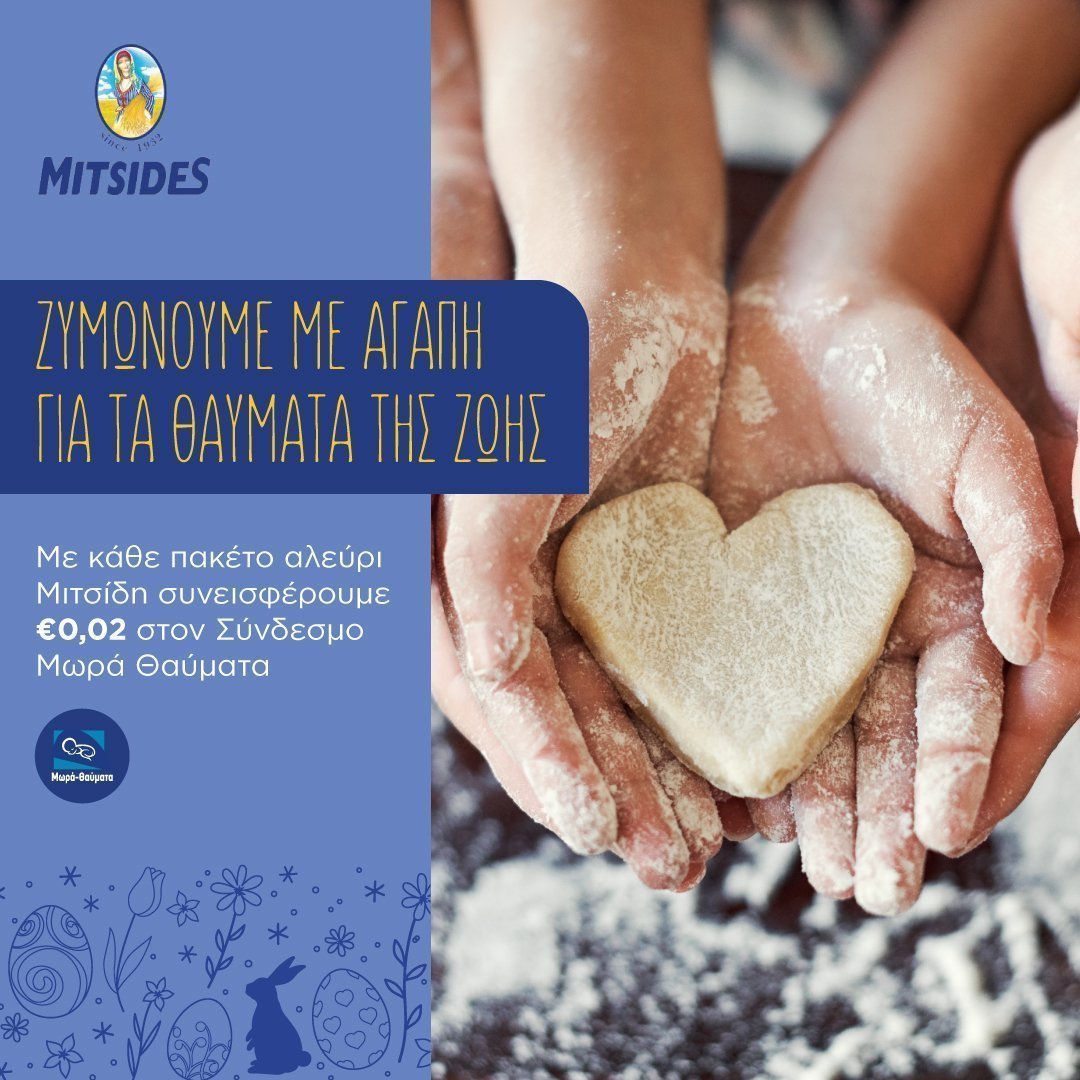 Conclusion

The Easter campaign for Mitsides concluded with greatly satisfying results, as both the giveaway and the charity donation incentive garnered great results in raising brand awareness, leading to a great number of new followers and a large engagement rate. Our influencer activations proved an impressive way to spread the word and create a good prospect for audience interaction and engagement, as such collaborations can generate a sense of approachability and relevance with the audience that is appreciated and reciprocated. That is why we look forward to our next collaboration with Mitsides, where we can make the audience an even bigger part of an experiential marketing campaign and garner a greater interest and participation.    
Reach
1,064,051
Increase Instagram Followers
699   
Total Engagement 
212,785
Total Pinterest Impressions
133,941
Are you interested in our work and services? All you have to do is send a message!