The Client
In terms of being ahead of its time with groundbreaking solutions, Stagedoor has made an excellent case in a short amount of time, as an innovative start-up of Cypriot origins that has been acquired by one of London's global live entertainment companies. As a theatre app and platform that seeks to connect performing arts enthusiasts to the riveting live theatre scene of London, it provides a comprehensible hub with shows and reviews, along with a streamlined booking process that allows for accessible and easy exploration, discovery and engagement. Stagedoor's commitment to an enriched and connected theatre experience is as admirable as its progressive development to become the go-to destination for theatre goers. 
 
The Challenge
When it came to ecommerce sales, we employed Google Ads to drive growth and generate revenue for Stagedoor. One of our primary challenges was to achieve a substantial increase in sales, while maintaining profitability with returns on investment. Accomplishing a healthy profit margin can be a delicate balancing act in ensuring that acquiring new customers and generating revenue does not surpass the profit margins. It was also crucial to establish a ROAS every 6 months, which set a considerable challenge in fine-tuning advertising strategies for optimal results. Additionally, we planned on scaling ad spending smartly to the right target audiences, formats and channels, but without sacrificing profitability, yet again.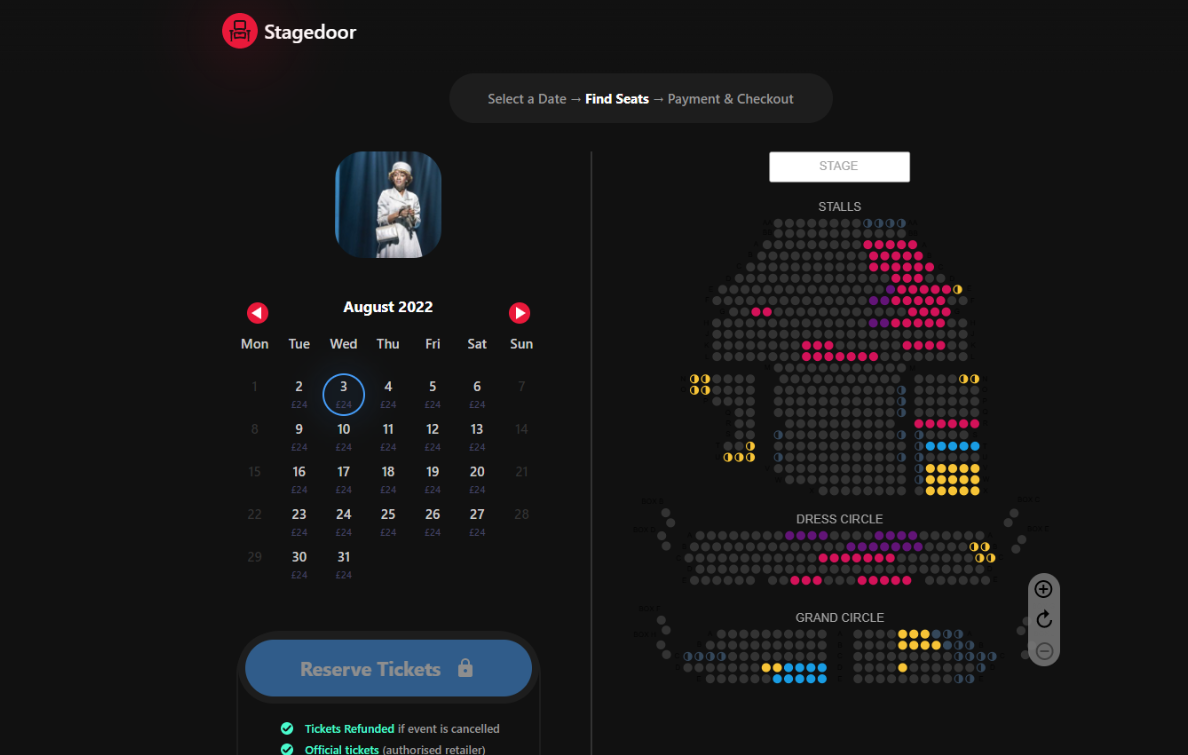 The Solution
In order to bypass these challenges, we focused on numerous solutions that brought the brand insanely great results. For starters, we targeted only high-intent customers with PPC marketing through optimised keyword selection to identify and target users who were actively searching for similar services. We also structured our campaigns in such a way that we were able to cater to controllable optimisation, while using maximum conversion value bid strategy with target ROAS to automatically set bids that optimised conversions and met the brand's objectives. By creating compelling and strong ad copies, we were able to achieve better ad rank and performance to stand out against the competition that also improved click-through rates and showcased the brand's USPs and features. Lastly, we focused on identifying high-performing shows and scaling their promotion to achieve a healthy total ROAS for the brand's profitable sales growth. 
Are you interested in our work and services? All you have to do is send a message!