Worked On
Advertising
Analytics & Performance
SEO/SEM & Performance
Back to Our Work
The Client 
In 2018, Opium Works collaborated with Metaxas & Metaxas to boost and restructure the digital presence of AFIS – a non–profit organization that was founded on the initiative of the Cyprus Chamber of Commerce and Industry (CCCI), aiming at the collection and management of Portable Electric Strips (PES or batteries).
The Project 
Our social media strategy was focused on three main pillars: raising awareness for battery life; educating on the hazards of not recycling batteries, and building a loyal and long-lasting relationship with consumers.
Number of clicks:
30K
Video Views:
185K 
Impressions:
8.2M 
CPM:
0.61 
The Approach
Our team launched Google Display and YouTube ads in an effort to reach as many people as possible, grasping their attention and driving them to a landing page where they could watch a relevant and informative video.
On Google Display, we made use of GIFs and HTML5 banners with impressive results. It's important to mention that as this was a new account, we weren't able to start immediately with HTML5 banners, so we made use of GIFs that we later replaced with HTML5. That helped us get higher CTR and even better results.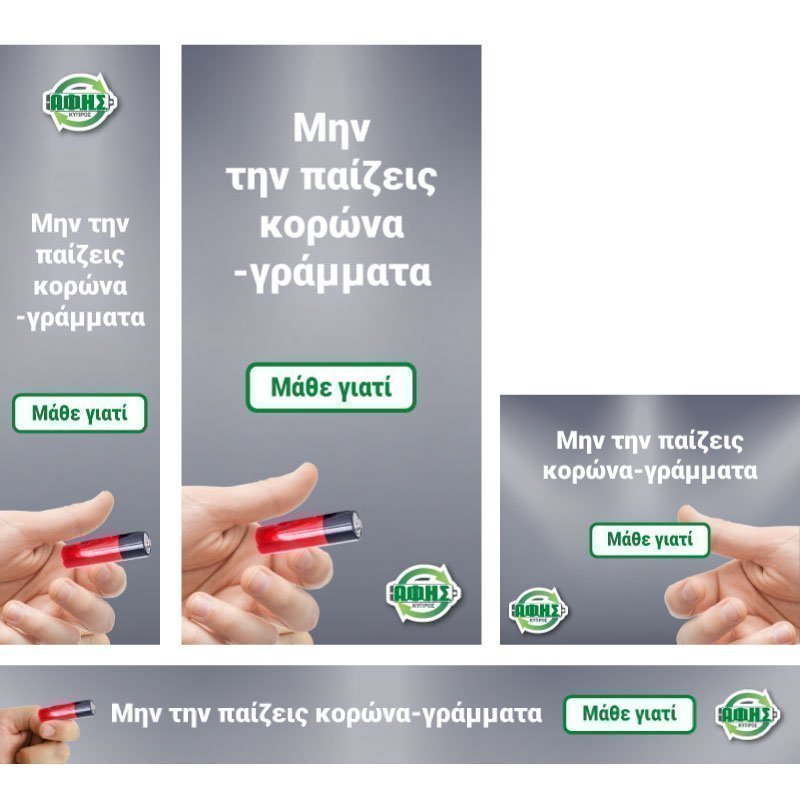 Explore more Opium projects with AFIS
Are you interested in our work and services? All you have to do is send a message!