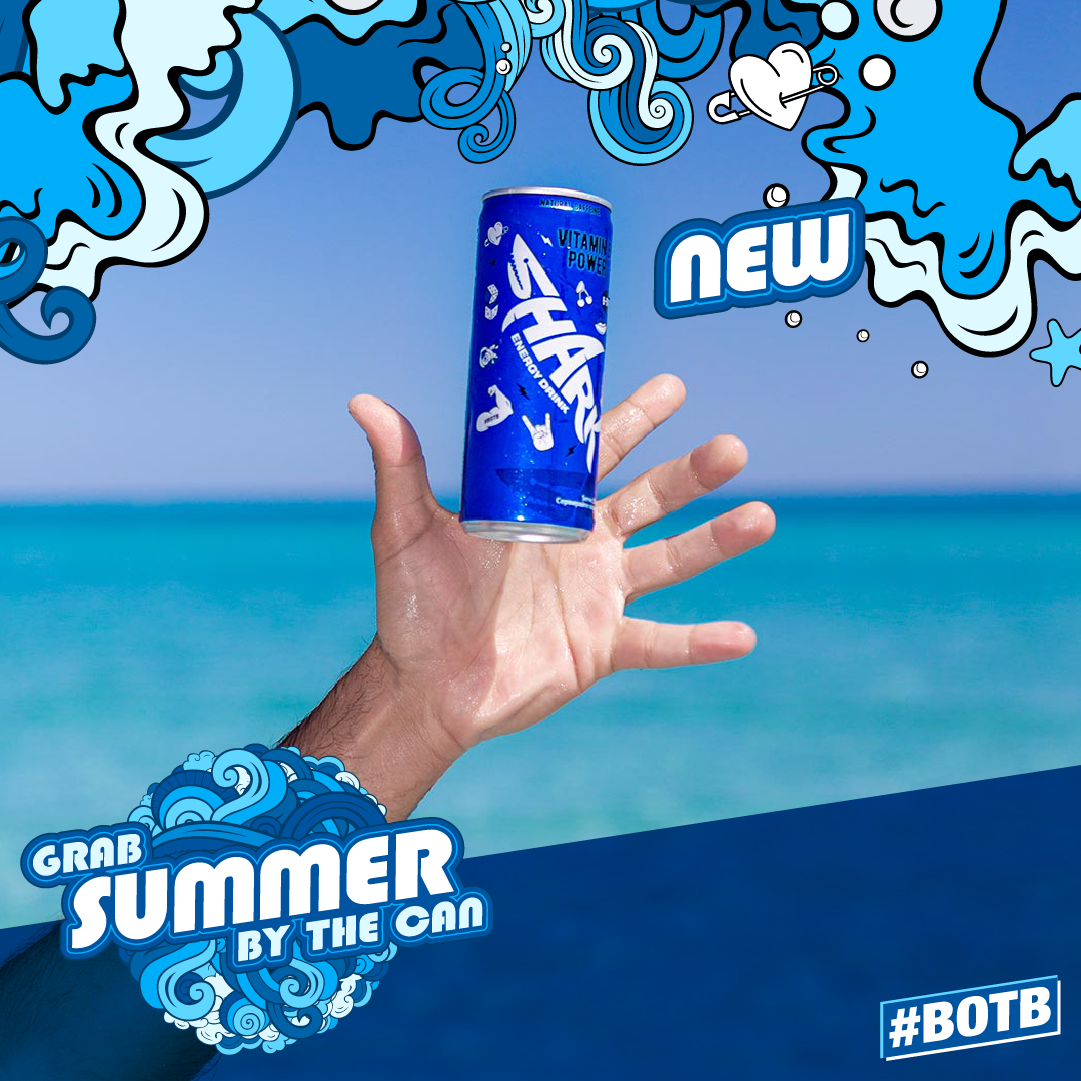 The Plan:
SHARK Energy had launched its new SKUs, Vitamin B Power and Vitamin C Xplosion, and summer was the ideal time to spread the word and make them the focus of our promotional, upbeat summer campaign. We grabbed onto the opportunity to make SHARK Energy synonymous with everything summer, a time for adventures, pushing over the limits and trying out new things. With a catchy campaign slogan 'Grab Summer by the Can' that captured the essence of the season and the energy drink, we were able to put forward a free-spirited, energetic and powerful message to live summer to the fullest, take advantage of all opportunities that arise and feel empowered to live all the action, accompanied by the energy and refreshingness of SHARK Energy's new flavours.

Visual Direction:
With the bright blue and vibrant orange colours of the new cans as an inspiration, which were reminiscent of the sky, the sea, the sand and the sun, we were able to utilise that dynamic palette to further establish our key message. Along with funky, popping and eye-catching custom illustrations that were seemingly emerging powerfully out of each can, or as templated visuals, we were able to implement a groovy approach that was appealing and immediately caught the eye, while also being fully representative of the chaotic coolness of summer. The visual direction was key in bringing out all the funness and energy that represents the brand, especially during a time like summer when high spirits are at their peak.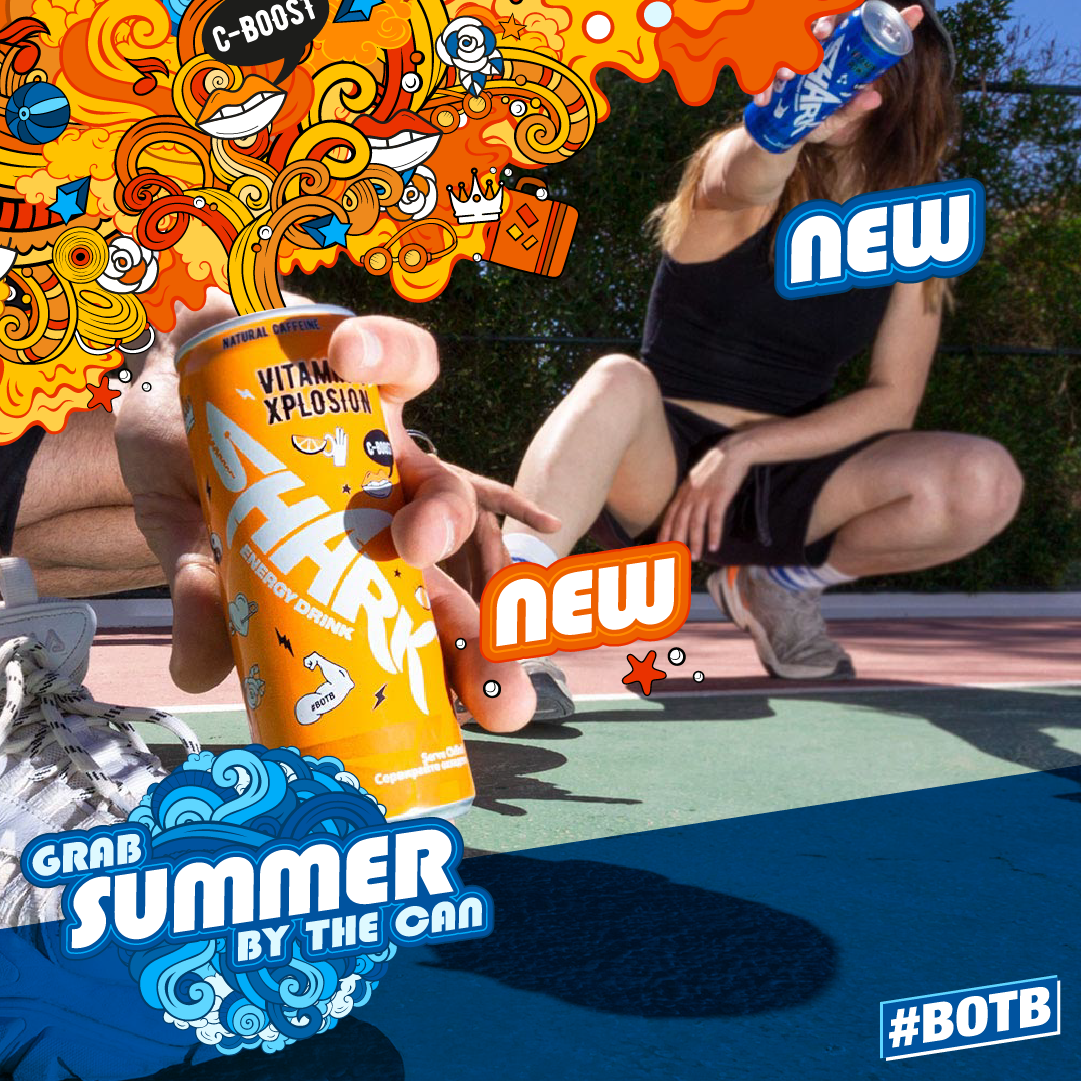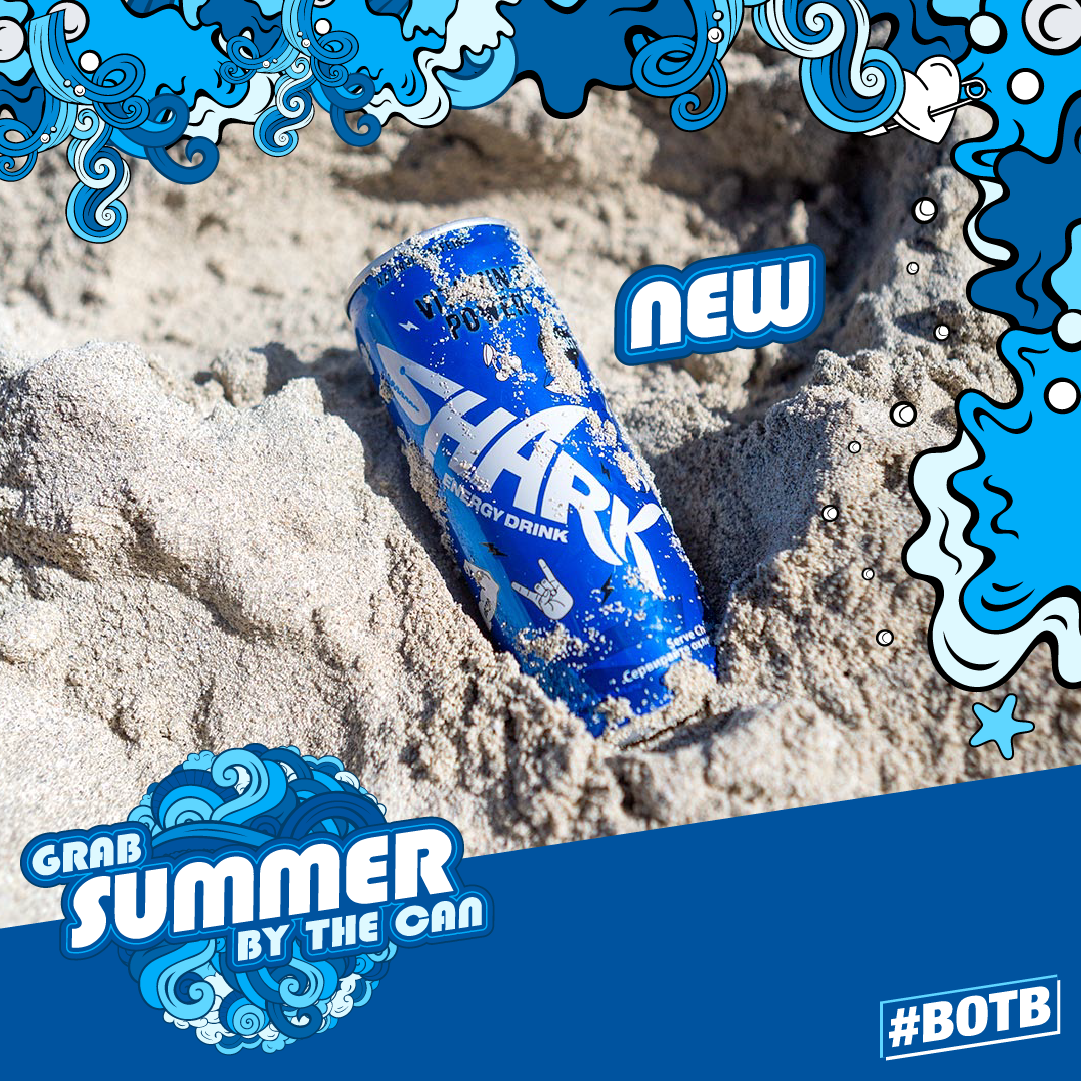 The Execution:
We went all out! Our campaign message and visual direction were splashed all over social media, with a new cover and banners, posts, reels, micro videos and a weekly competition. Furthermore, we implemented an immense influencer activation, where numerous influencers posted reels and TikToks using the new SKUs as part of their summer activities. The results were amazing, both in terms of reach and engagement as nothing was boosted and everything was simply organic. The influencer activation was a great addition to the campaign, as it further showcased the link between SHARK Energy and summer in a more real, authentic and cool way.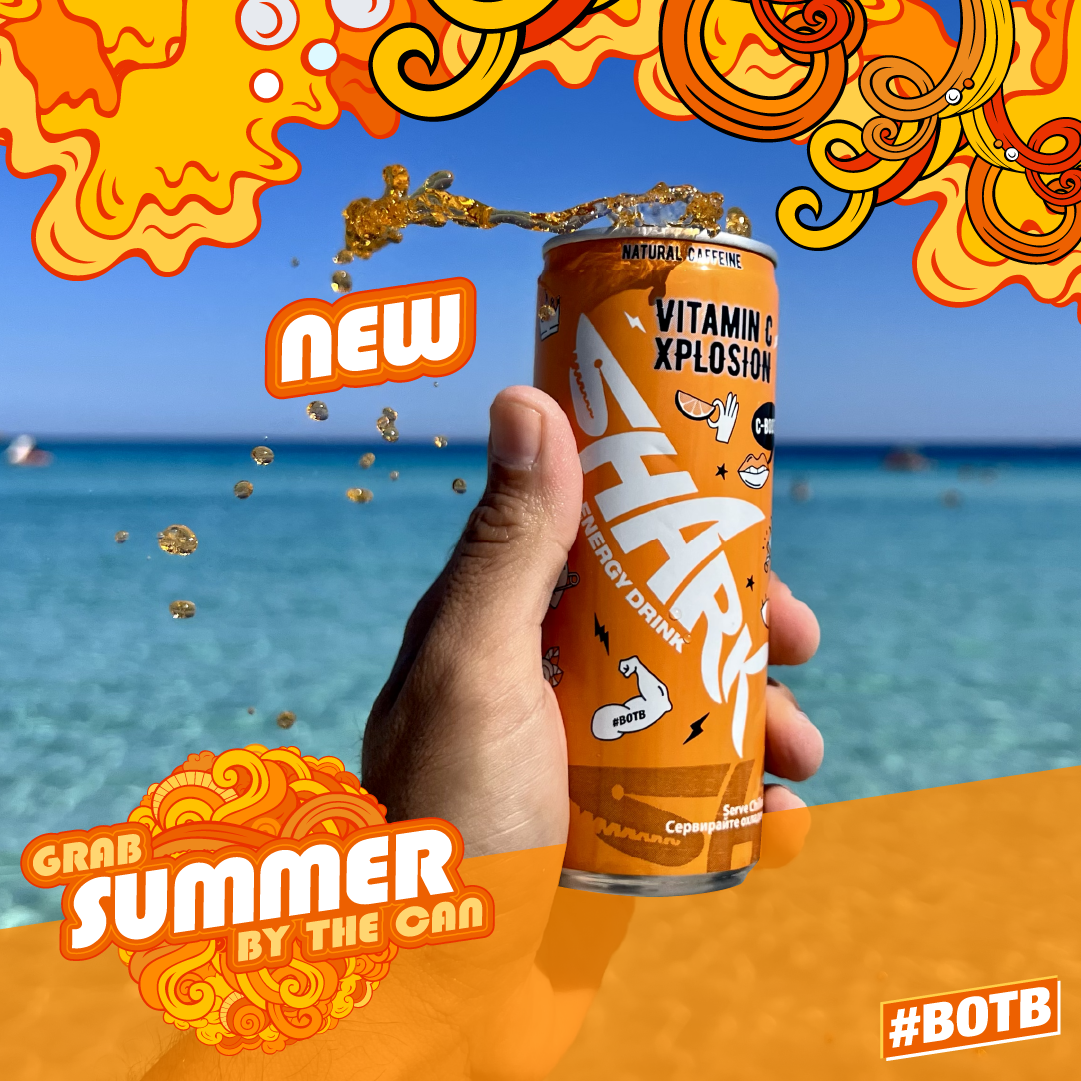 Total Impressions
5.5M  
Total Clicks
11.9K 
Total Engagement
86.3K
Are you interested in our work and services? All you have to do is send a message!