From premium ingredients and top chefs to the grand interiors and decadent flavours, there's no doubt that Pralina Confectioneries is one of the finest restaurants and patisserie chains in Cyprus. Consumers are more engaged in social media now than ever. And as a team, we knew what we had to do. We redefined and reimagined the original visual direction and crafted lifestyle content that would showcase the 'human' side of Pralina. 
This eradicated the barriers, rendering the brand attainable. By enhancing the unique selling points of Pralina, our team successfully raised the popularity of the brand. We shot and filmed relentlessly and with a sole purpose: for the viewer to experience a complete immersion in the virtuosity of Pralina.
Vivid-hued, fragrant and bursting with flavours, our team presented the dishes and confectioneries in a way that would appeal in the 'see-now, buy-now' state of mind. We also came up with original, hand-drawn illustrations that featured the main ingredients of the dishes.
---
Explore more Opium projects with Pralina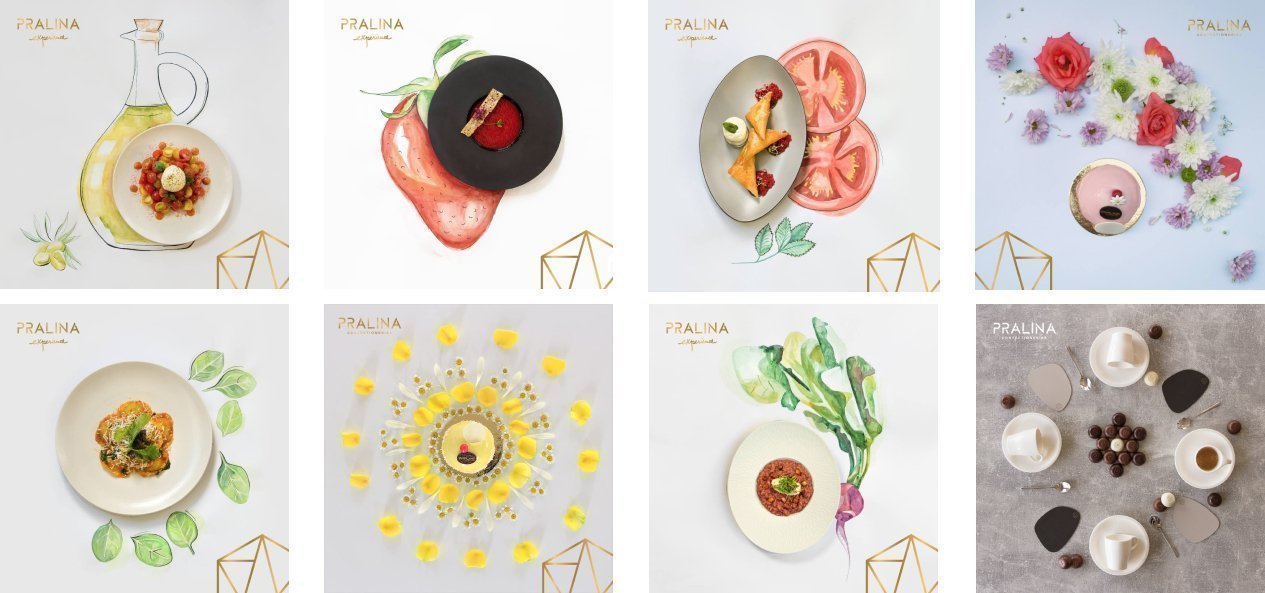 Opium Metrics
FB Total Reach: 549K+
Facebook Engagement: 30K+
More than 2.3K Instagram Followers in 2019
Are you interested in our work and services? All you have to do is send a message!