The Approach
The challenge was real. We were the 1st Fast Food Brand in Cyprus that was on Snapchat. After many margaritas and countless Taco brainstorming sessions we came up with the EPIC Face Swap Challenge. At the time Face Swap it was the most popular filter on Snapchat and we took advantage of it. The competition was simple, fans had to send us via Snapchat their Face Swap photo to enter the draw to win a Polaroid Cube.
The Solution 
The little they knew. Every fan that submitted a photo received a coupon for a FREE meal at Taco Bell. The competition ran for 3 weeks and it was the most successful Snapchat competition in Cyprus. The main target audience was teenagers and we managed to achieve 0.66% CTR for 13-17 yrs old and over 1K post engagements.
Explore more Opium projects with Taco Bell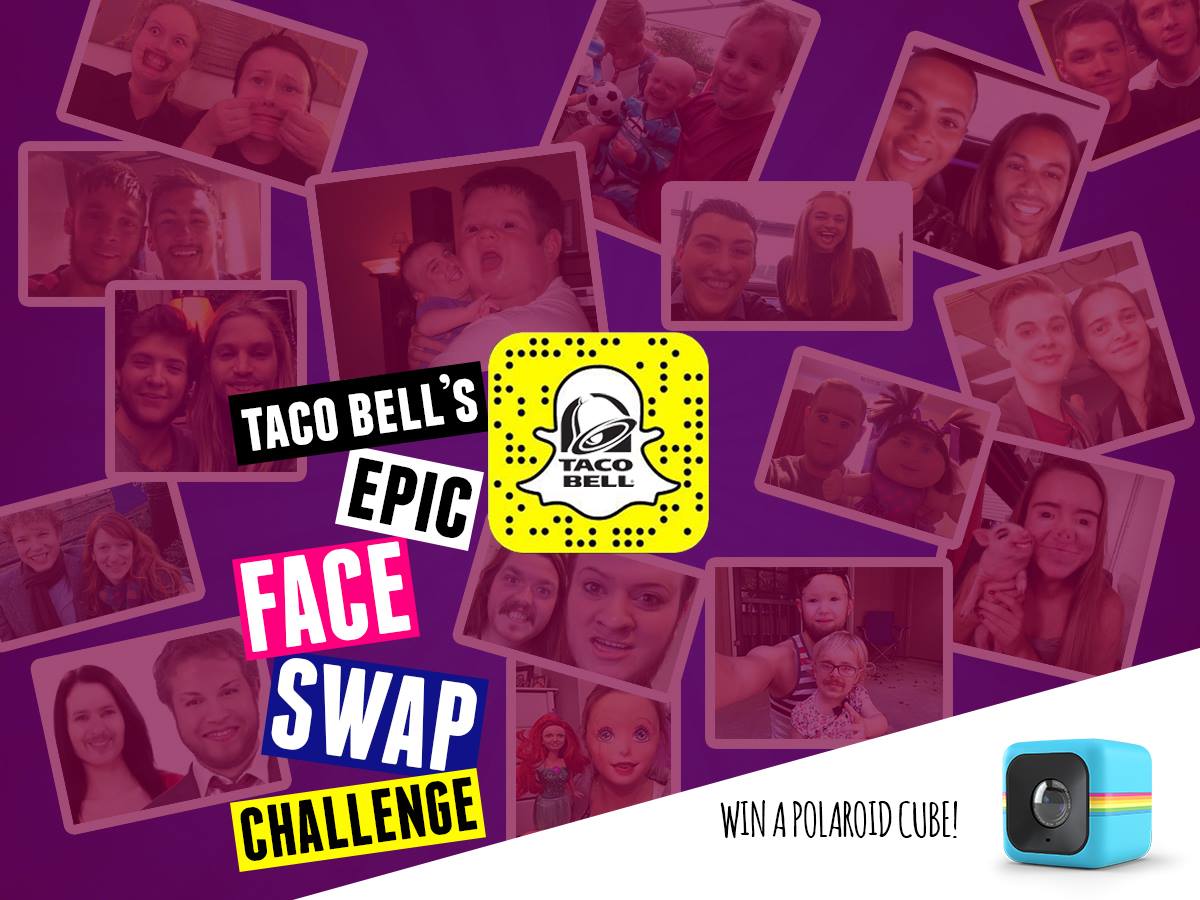 Total Impressions:
557K+
CTR:
0.64% per imp.
Post Engagement:
3.8K 
Are you interested in our work and services? All you have to do is send a message!