The Brief

Marks & Spencer's official distributor across Cyprus, excluding Nicosia, Symeonides Fashion House, had been selling gift vouchers for many years in the form of a receipt. Despite its strong performance, the brand needed to catch up with the times and give a fresher look to its outdated design with the goal to increase potential in terms of more sales. 
Despite the voucher format, due to Marks & Spencer's strong brand name, quality and value for money, many customers and companies still preferred this option for gifting during the holiday season and for special events. This is where Opium Works Digital came in.
Our task was to create an elegant and premium design for the new M&S Gift Card and its packaging for Symeonides Fashion House that would stand out from the competitors, while keeping in mind Marks & Spencer's international standards. Along with the design of the new Gift Card and packaging, we were tasked with its promotion, both online and offline.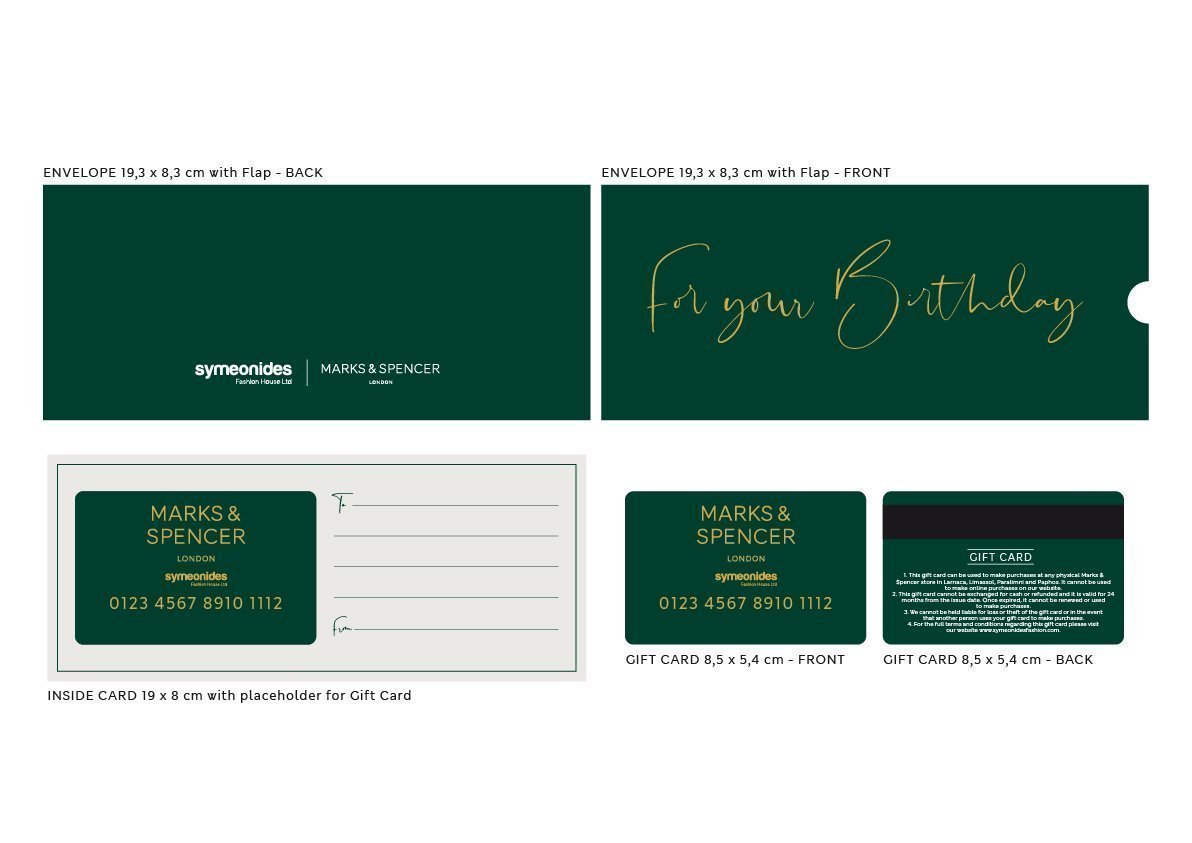 The Plan & Execution
Firstly, we needed to create design proposals for the Gift Card and its packaging in terms of colour and style approach. And this is exactly what we did! We prepared three sets of gift card and packaging options based on the client's brief and our experience working with the brand.
After sitting down with the client, communicating the three approaches and discussing further what was their point of view and feedback, we ended up mixing some elements of the designs and creating a final look that easily met M&S UK's approval.
The next step in finalising the Gift Card and packaging was to find and select the right materials. Members of our design team were able to guide the client through this process with their knowledge on printing materials and how those would look with the specific design. The goal was to find materials that were premium-looking, while also affordable for mass production. The green paper used for the packaging and gold engraved lettering that was chosen communicated perfectly the simple, yet premium vibe we aimed for.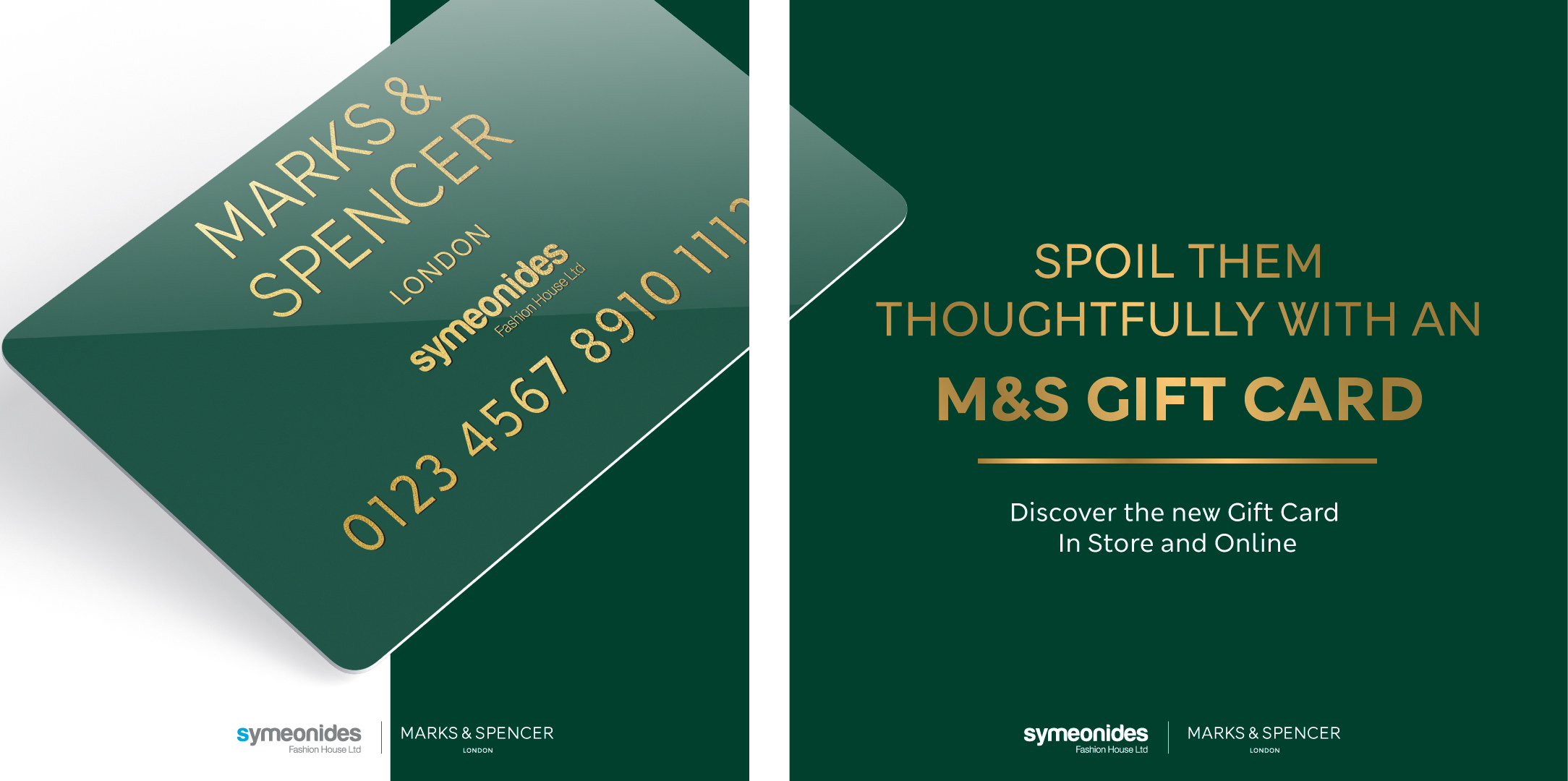 The Promotion
During the design process, we also needed to prepare the promotion plan in order to be ready to launch, as soon as the production had been completed and could be placed in stores. Our main goal during the first few months after the launch of the Gift Card, was to raise awareness for it and reach a greater number of people. After the awareness stage, we structured a complete strategy to increase the sales of the Gift Card through various channels and with the help of online and offline marketing.
We started with the creation of the tagline and key visual that was going to be promoted through Social Media, in in-store banners and screens, advertorials etc. We also created a series of Social Media posts based on the key visual to bring even more awareness to the product.
At the same time, we started communicating with Media Agencies that would promote the Gift Card through a series of advertorials, radio ads and a radio competition. We created the articles that showcased the key features and selling points of the Gift Card and prepared a short and catchy radio script based on which we created the radio spot. For the radio promotion, we wanted to reach all audiences in the coastal areas, where M&S Symeonides' stores are located, so we chose specific radio stations that matched the brand and audience. To be as targeted as possible, we prepared Greek and English versions of the radio spot to include both native and non-native speakers, and the spots also played within stores in both languages.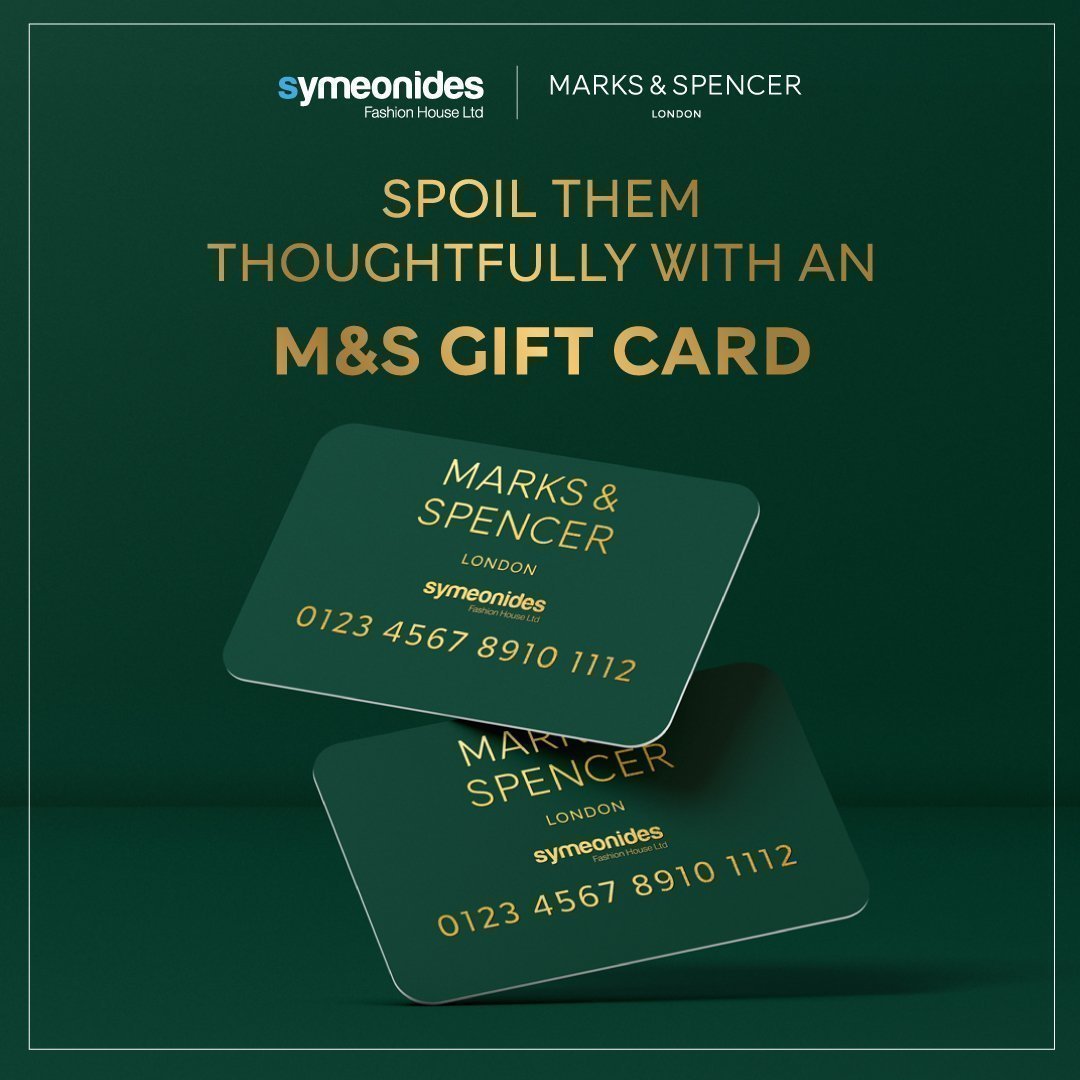 Our collaboration with the Media Sites consisted of promotion on SigmaLice, ILoveStyle and InBusiness, and for the Radio promotion we collaborated with Ant1 FM, Love FM and DeeJay Radio. These collaborations have proven to be very effective in reaching customers through various channels and the competition that was run by Love FM brought a great growth in our Instagram followers.
We started the promotion with the Key Visual on Social Media and in-store promotion. After that we had two advertorials on media sites and banners that had a duration of three months. We continued the promotion with a series of Social Media posts and the Radio Ads that run for a portion of one month.
To achieve our goal of maximum awareness, we knew that an influencer collaboration would be the perfect activation. By researching who the local influencers were that matched the brand, we ended up deciding on a model and mother of two, who perfectly fit our clients' profile. In agreement with the client, we contacted her and built a plan of promotion through Instagram. The plan consisted of 3 social media posts (one in-store and two at her home), as well as a competition, that helped us reach her audience and convert them into our social media account's followers. Due to the fact that the promotion was taking place during the Christmas period, we used that opportunity to organise a more festive campaign.
 
The Results

Our promotion up until now, consisted of four social media posts that were shared on Facebook and Instagram, along with four Influencer posts that were shared on our Instagram page, as well as collaborations.
The Social Media Advertising Budget was spent on Engagement and Reach Ads. The reason for this is that while we wanted to maximise reach, we also wanted to increase our SM posts' engagement. We achieved the reach of the correct audience since our posts had great results in terms of reactions.
Additionally, we run Google Display Ads to increase the reach of our campaign.

Reach
181,409
Impressions
1,376,419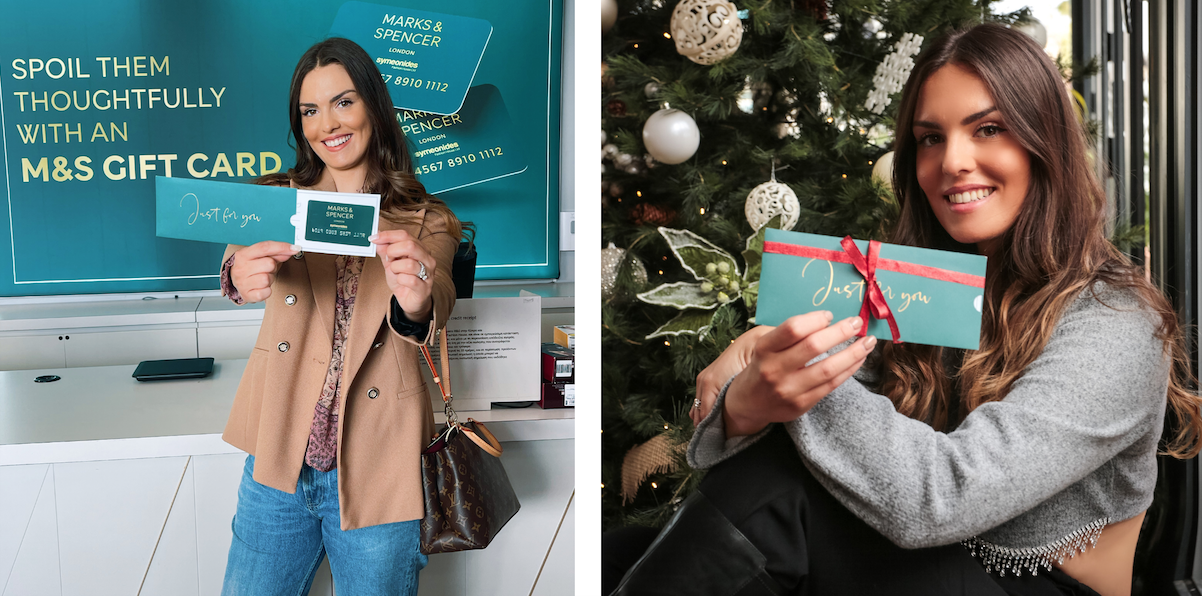 Are you interested in our work and services? All you have to do is send a message!